Welcome to Enduristan
Here at Enduristan we design and manufacture high quality waterproof motorcycle luggage. Traveling by motorcycle has been a fixed part of our lives for many years. Everything we develop is based on this experience. The results are products with high functionality, innovative details and the best possible quality, all supported by our 5 year warranty. Our products do not need covers to be waterproof - this is one of many details that make Enduristan products best on the market. Read more about our story here.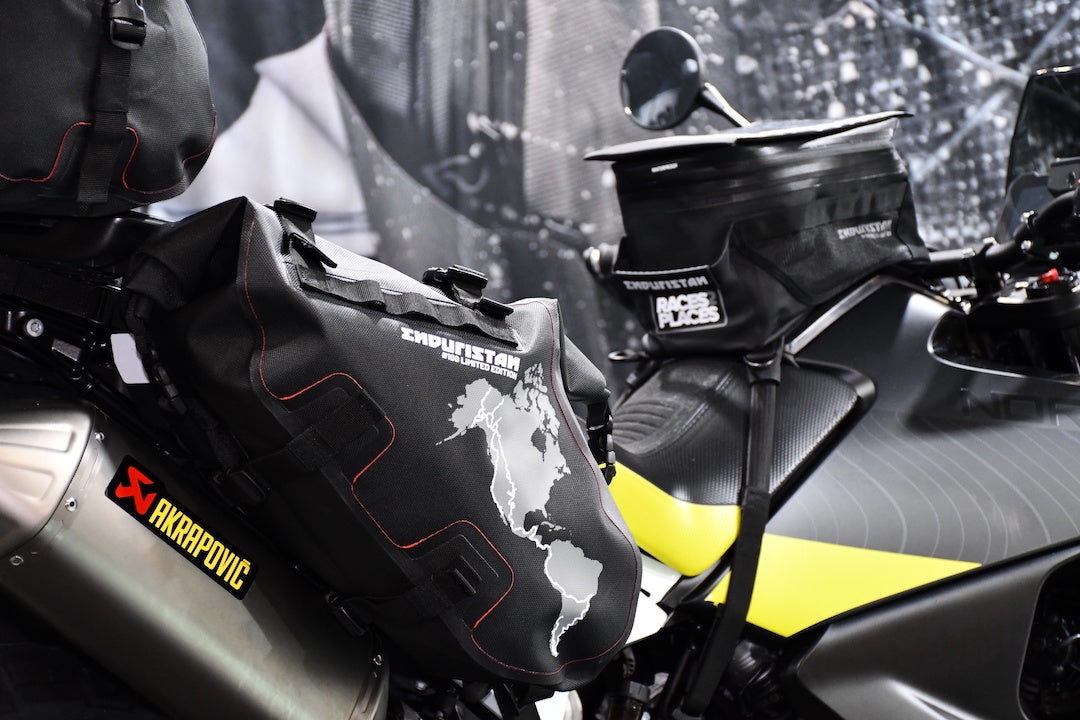 Races2Places Limited Edition
The Races2Places Limited Edition set consists of Lyndon Poskitt's most used Enduristan products. Limited to exactly #100 pieces. And of course it will come with a certificate with the number of the ordered set - signed by Lyndon himself.
But what is so special? Every product in the set (except the ROKstraps) has a unique and special design showing the complete route Lyndon rode during Race2Places.
The sets come with a pair of Blizzard L Saddle Bags, a Sandstorm 4H Tank Bag, a Tornado 2 M Duffle Bag, and a pair of ROKstraps.
Browse our collection and find the right luggage for your needs.